Safety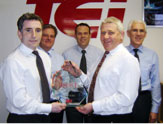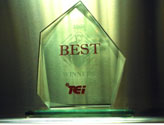 TEi Limited is committed to ensuring the Health, Safety and Welfare of employees and others who may be affected by their operations. The policy bottom line is 'no-body gets hurt!'
The Board of Directors set the company objectives each year and this includes targets for the management of Health and Safety. The primary target is 'zero accidents'. This is supplemented with specific objectives as shown below.
The company believes that management are responsible for ensuring these objectives are met but realise that all company employees must be involved. The company Representatives of Employee Safety play a full and important role and are the official means of consultation across the company.
The company safety initiative '6 of the BEST' was established in January 2005 and is TEi Limited's framework in accordance with the Engineering Construction Industry Association (ECIA) 'BEST' initiative. The Directors inspect site operations looking for standards of housekeeping and then interview employees asking a range of questions regarding safe behaviour at work. Photographs are taken and all sites are judged every three months with the Representatives of Employees Safety making up the panel of judges. The winning site is awarded £500 which they donate to their charity of choice.
TEi Ltd are twice winners of the ECIA 'BEST' award from all member companies.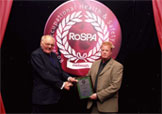 In 2009 ROSPA again recognised the record of Health and Safety Management of the company when they awarded the Order of Distinction for 15 consecutive Gold Medal awards. One of the four company Representatives of Employees Safety, Mr Tony White accepted the award on behalf of the company at the Birmingham Metropole Hotel.
The company employs a Safety Manager(Chartered Safety Practitioner) and several Safety Advisors (Technical Safety Practitioner) with additional advisors employed to NEBOSH Certificate standard qualification in line with operational needs.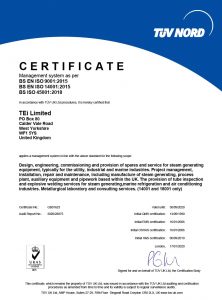 The Advisors ensure compliance with the requirements of the company Integrated Management System (IMS) by way of regular site inspections and audits and a team of internal auditors conduct scheduled audits in line with the requirements of the OHSAS 18001 standard.
The company is committed to the personal development of its staff and it does this in line with the key competency standard as a gap analysis tool at annual appraisal and through individual training plans. The minimum health and safety training for site management is the Client / Contractor National Safety Group safety passport card (CCNSG) and the IOSH Managing Safely certificate.
Craftsmen undertake relevant skills training and these competencies are recognised to NVQ Level 3 in line with the requirements of the Assuring Competence in Engineering card scheme (ACE). Additional specific safety training is provided including confined spaces, fork lift truck and mobile elevated working platforms.
Briefings as tool box talks are delivered regularly to all employees as the primary means of communications across the company. Safety bulletins showing summary reports of accident investigations are communicated to prevent recurrence.
In-house management training is delivered regularly to ensure changes to the Integrated Management System (IMS) is communicated to company managers.