Steam & Boiler Spares
Spares and Servicing – Old Boilers, New Boilers and Incinerators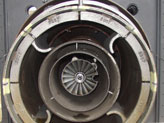 TEi is a leading authority on boilers and offers an unprecedented service to boiler and incinerator operators.
Using original drawings from TEi group companies we can now manufacture vital components for many boilers and incinerators which are no longer in production, while servicing all modern equipment.
It means those older boilers and incinerators can be given an extended life, which will delay the need for capital expenditure without compromising efficiency, safety and operational programmes.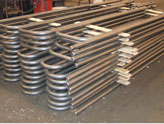 TEi offers peace of mind through a comprehensive service programme which can be tailored to all boilers, incinerators and situations:
All Foster Wheeler Boilers – Worldwide
Genuine re-manufactured spares
Full repair and refurbishment service
24 hour emergency repair callout
Full service agreements
Regular inspections
Troubleshooting
Fault diagnosis
Upgrades
Full mechanical, electrical and instrumentation support
Combustion and emission tests
Remedial measures to comply with statutory requirements
Repairs for most types and makes
Steam pipe repair
Boiler retube
Life extension programme