James Froggett & David Langford both from our Technical Services department, along with Gary Dye of our Spares Dept, successfully completed the Wakefield Hospice Dark Peak Cycle Ride raising funds for the Hospice.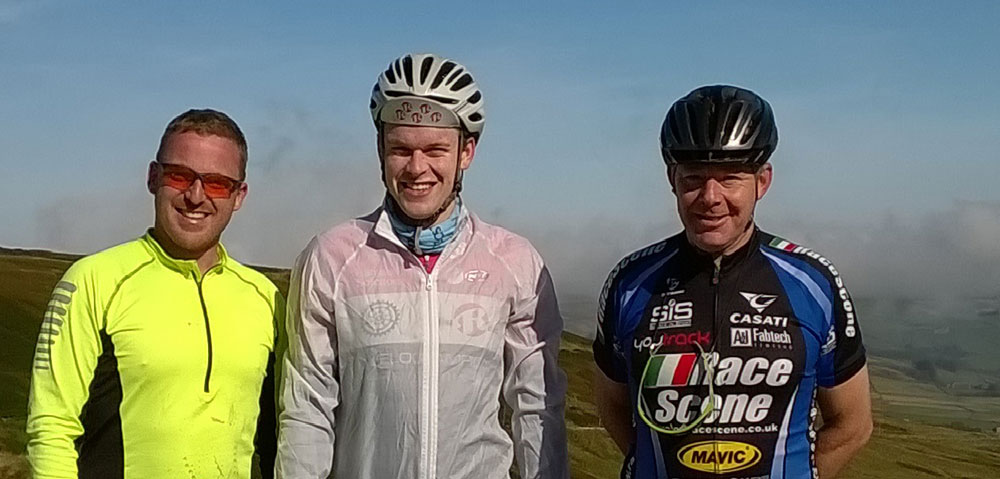 The morning of the ride which started out in Wakefield, was cold and heavy with fog which did not really clear until about 26 miles into the ride after a very steep climb and descent to Digley reservoir. This was followed by the ascent of Holme Moss which by this time was nice and clear as you can see from the attached photo and remained sunny for the rest of the day.
The Extreme route was 79 miles with 8,200 feet of climbing taking in Digley Reservoir, Holme Moss, Snake Pass and the Strines, returning to Wakefield.
The Hard route was 57 miles with 6,200 feet of climbing, also taking in Digley and Holme Moss and the Woodhead Pass then returning to Wakefield.
Either option was a hard test and all 3 riders have vowed to get fitter before taking on next year's ride.