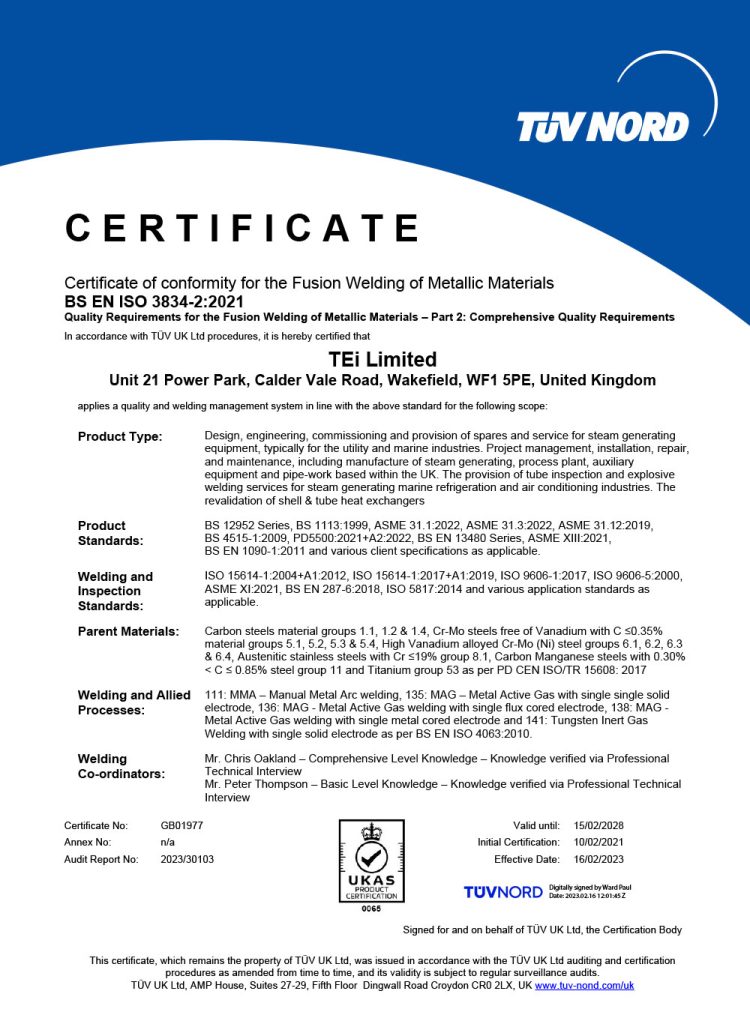 TEi's commitment to welding quality & control procedures again is underpinned with another successful 3834 audit conducted by TUV.
We are now accredited to the new standard, ensuring all areas of welding quality control management & execution is maintained across our scope & all sites we work on.
TEi Welding & Quality Department are working hard to ensure we stay at the front of welding quality & meeting our client's requirements. Working closely with multiple clients & inspection bodies, we are finding our progressive manner in quality meeting great approval. We are only as good as our last weld.