Man of the Match Award 2015 – Phil Watson, Safety Rep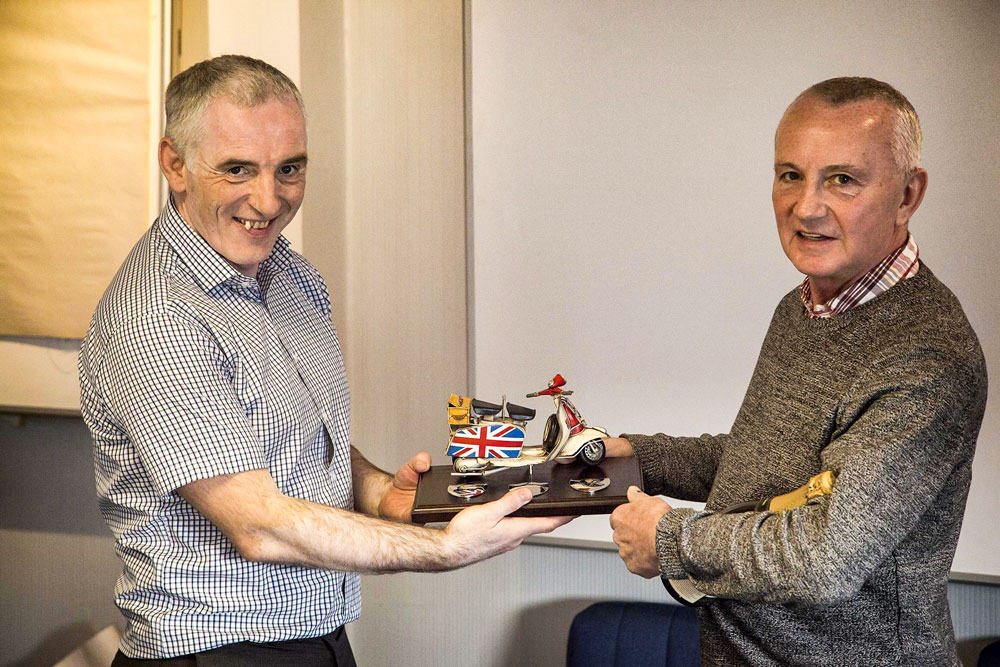 When an employee volunteers to act as a representative for us all in terms of health and safety at work, then you know he is dedicated. Phil Watson, mechanical fitter at the Drax Mills contract has fulfilled the role for TEi Limited for more than 30 years of service and because of this the company Safety Group presented him their Man of the Match 2015 award.
Phil is a keen Northern Soul aficionado and has his own Lambretta L150 series 3 at home in white with maroon trim and so the Group decided to mark the award with something of a unique trophy. The inscription on the shields mounted on the plaque read – 'TEi Safety First' and then 'Northern Soul Forever!'
On behalf of all employees we thank Phil for all his efforts.